Other films on Vermeer and the camera obscura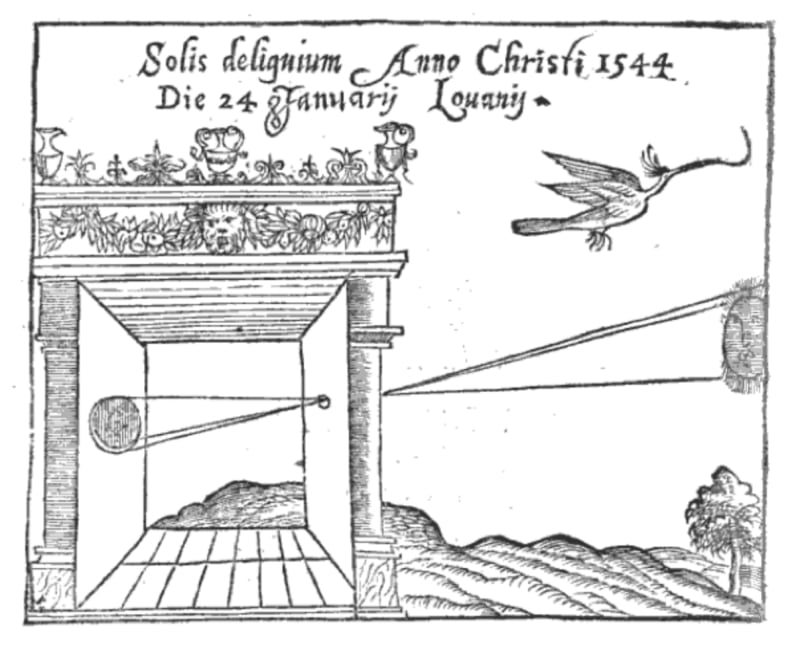 In 2002, in an episode of the BBC series 'What the Tudors did for Us', Adam Hart-Davis talked about a 'camera obscura theatre' - a kind of 'proto-cinema' - devised by the 16th century Neapolitan polymath Giovanni Battista della Porta and described in his book Natural Magic. In this entertainment, images of wild animals, hunting scenes, and men fighting with glittering swords were projected onto a screen. We recreated this show in the garden of an English country house.
In 2004, Professor Simon Schaffer discussed the use of the camera by artists in an episode of his 'Light Fantastic' series for BBC4. I made a portrait of Schaffer dressed as Vermeer's 'Woman with a Red Hat'.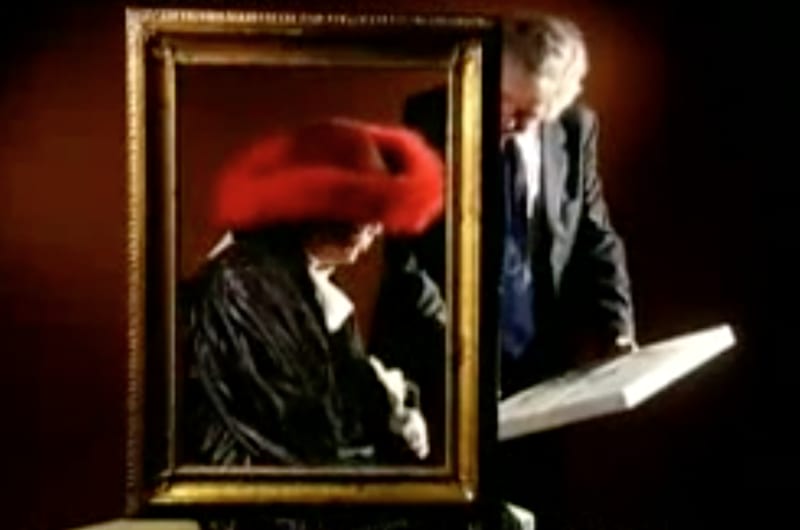 In 2005 Rolf Harris devoted an episode of his BBC 'Rolf on Art' series to Vermeer. I built a large tent camera in Delft opposite Vermeer's 'View of Delft', and Harris made a tracing from the image.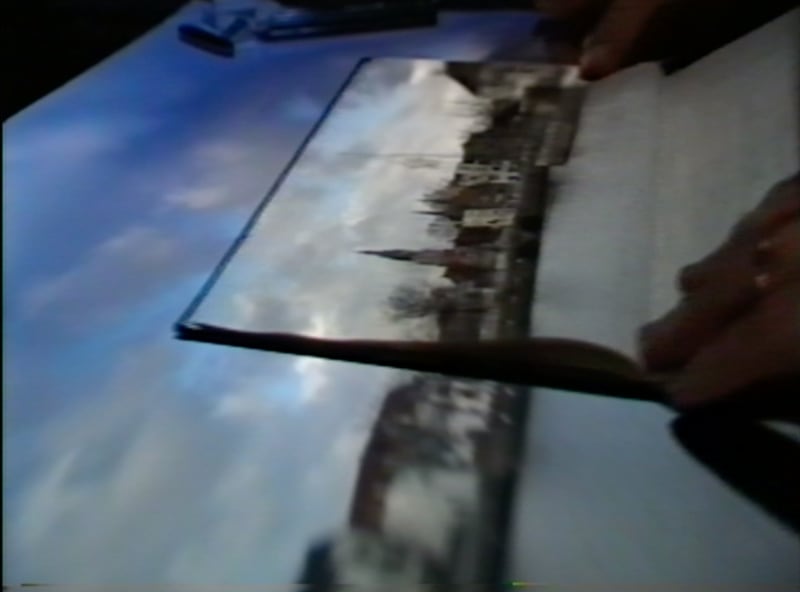 In 2009 the Dutch company Lagestee Films made a film, 'Views on Vermeer: 12 Short Stories'. For one of the Stories I was filmed in a booth camera, in which we also created an image of a Vermeer-like composition of 'a lady seated, with her mobile phone'